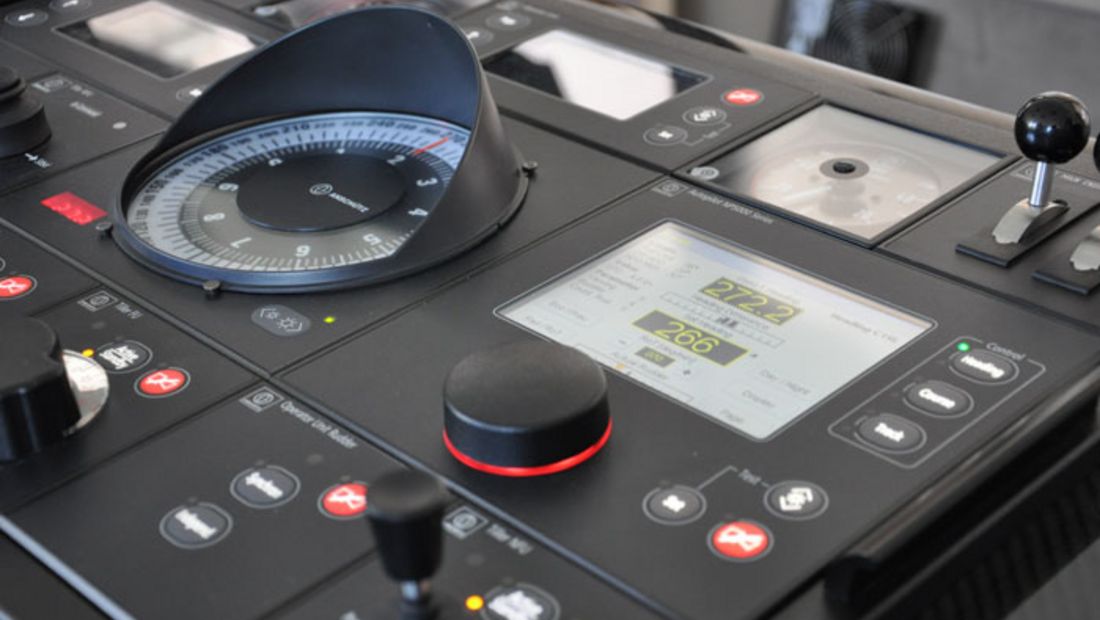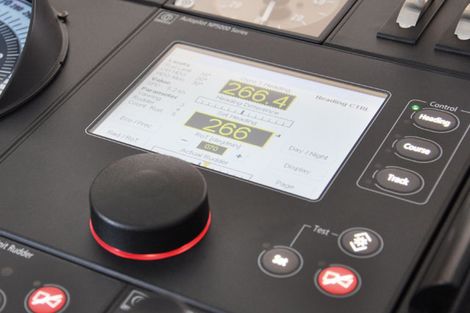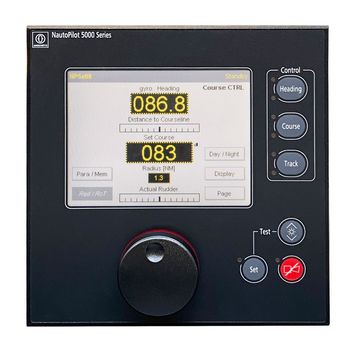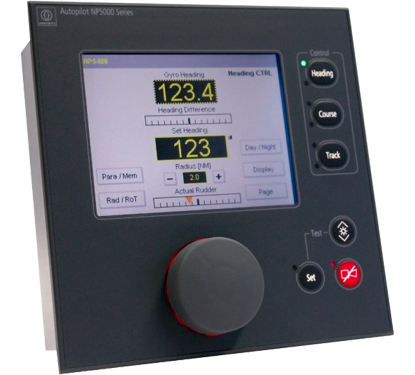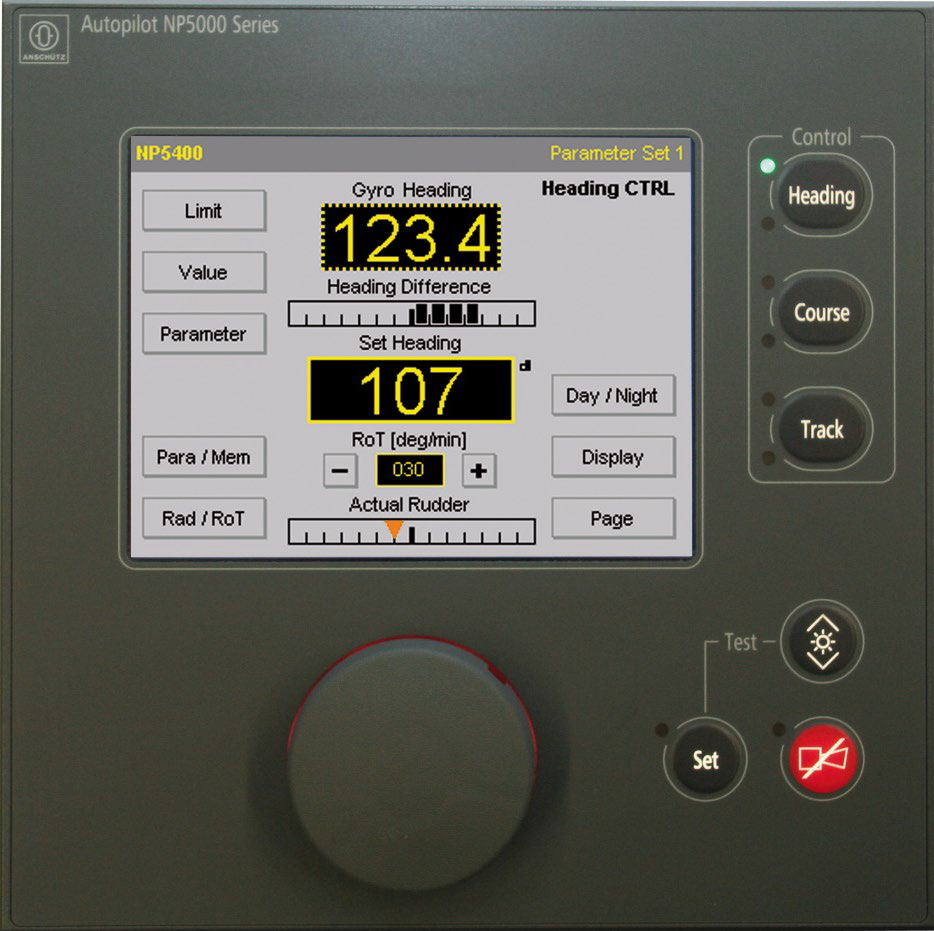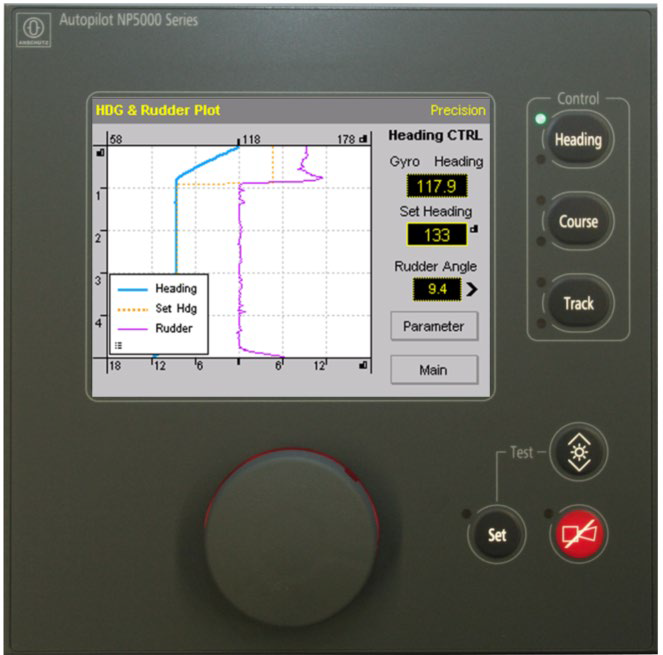 NAUTOPILOT5000
Gyrocompass - WM Autopilot
Ref : NAUTOPILOT-5000
Anschütz Adaptive Heading Control System NautoPilot 5000
Descriptif
adaptive heading control system
Ship autopilots take over control according to a fixed course or according to a predetermined route (waypoint list). On larger ships they are integrated into a comprehensive electronic navigation system (ECDIS).
NautoPilot 5000 has been specially designed for all ships of 100 m length and above. NP 5000 is the top-of-the-range Anschütz autopilot and combines best steering performance with reduced rudder activity for less fuel consumption.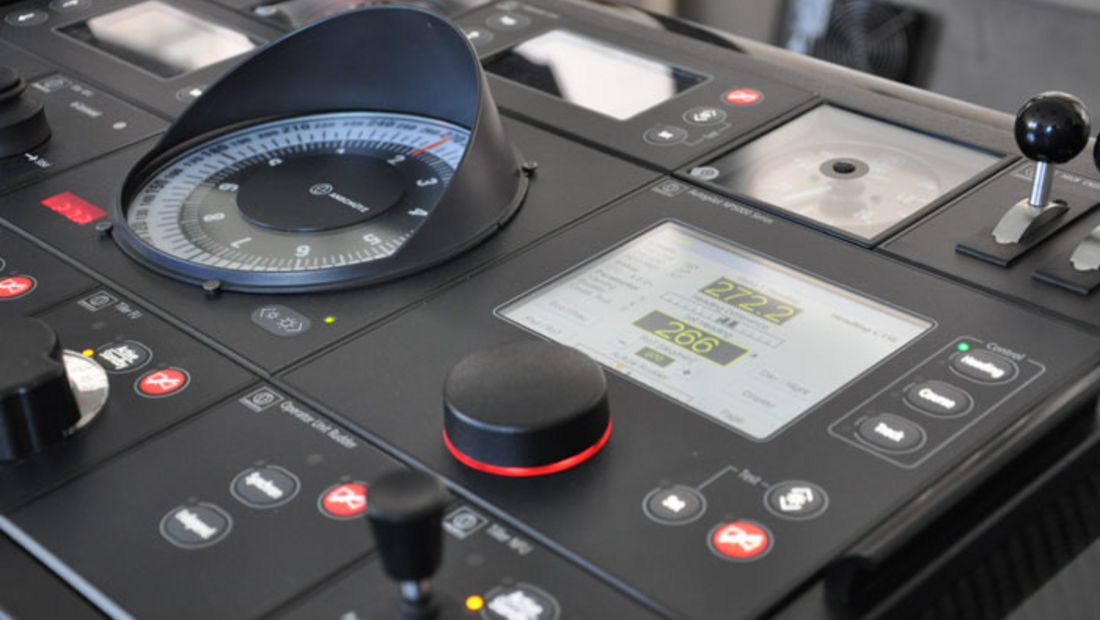 STEERING PERFORMANCE
Anschütz autopilot systems use proven steering algorithms and are well recognized for precise steering performance and reliability.
Heading control mode, and in addition course control and track control modes

In course control mode the autopilot compensates drift deviations automatically

Approved as part of a track control system in combination with several ECDIS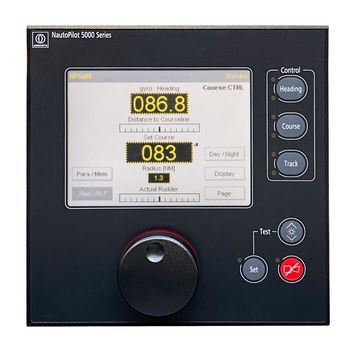 ADVANCED FUNCTIONAL RANGE
Besides steering performance, NP 5000 offers a multitude of unique functions that support safe and economic autopilot operation.
Fuel-saving thanks to weather adaptivity (ECO-mode)
Simple adjustment of autopilots parameters by use of heading and rudder plotter
Cross acceleration monitor for identification of dangerous situations
High precision track controller (e.g. when sailing in archipelagos)
Do you care about fuel consumption?
In Economy mode the intelligent adaptivity of NP 5000 analyses the yawing movements oft he vessel. Periodical movement will be identified and the controller reduces its sensitivity to such movements. Subsequently less rudder action is required, which leads to lower levels of speed reduction and thus less fuel consumption – automatically and continuously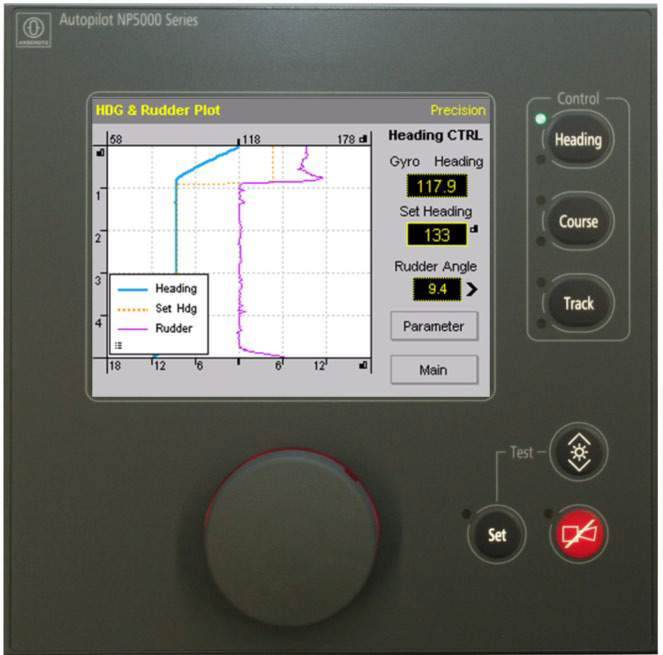 EASY FAMILIARIZATION
Crews will feel familiar with NP 5000 after a few minutes due to its intuitive operating philosophy and a 5.7" graphical touch display.
Main functions are operated via hard keys, e.g. course change by turning and pushing the knob

Secondary functions are operated via soft keys on the touch screen

Graphical information provided by the display eases operation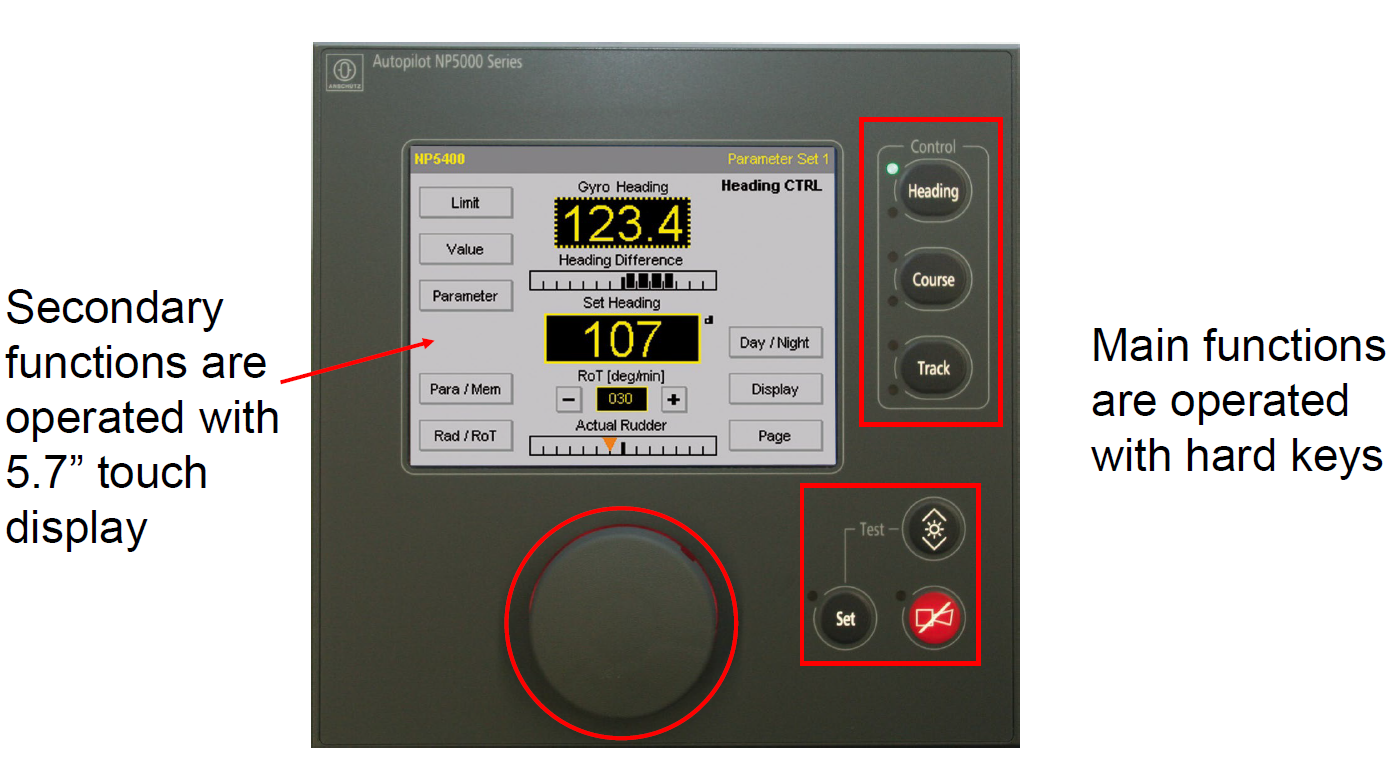 NAUTOPILOT 5000 VARIANTS
Four different NP 5000 autopilot licenses
The differentiation is done with a software licensing mechanism

Autopilot handling has never been easier
NP 5000 has a clear menu structure. A well-arranged, graphical presentation of information supports navigators in autopilot adjustments as well as in the optimization of steering performance. NP 5000 is equipped with an integrated heading and rudder plotter, which provides a graphical indication of heading changes and rudder activity.
This indication instantaneously indicates the steering performance of the autopilot due to the effects of changes to parameter settings such as rudder, counter rudder and yawing. The operator benefits from simple adjustments of the autopilot's settings to gain optimized steering performance and minimal rudder action.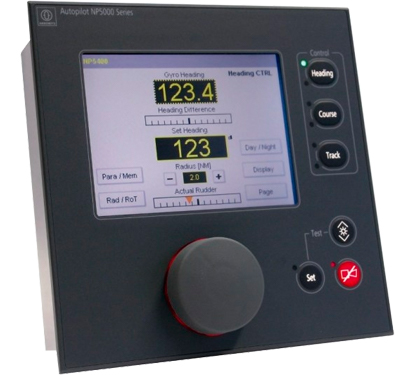 System integration
NP 5000 is easy to integrate in newbuilding or refit projects. The best way is to combine NP 5000 with a NautoSteer AS steering gear control system by using the redundant CAN bus. Autopilot control is simply activated by pushing the heading control button. For use in combination with other steering gear control systems or in refits, an interface unit is available. This interface unit provides a multitude of interfaces to the steering gear control system or directly to the steering gear. NP 5000 is activated via a steering mode selector switch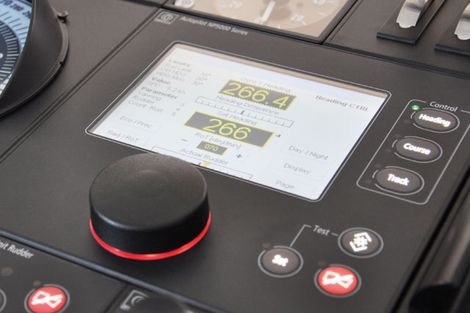 ---
Plus produit
It combines best steering performance with lowest rudder activity for less fuel consumption.
---
Caractéristiques
Precise steering thanks to unique Anschütz steering algorithms
Ease of use and intuitive handling
Fuel-saving thanks to weather adaptivity
Simple adjustment of autopilots parameters by use of heading and rudder plotter
Cross acceleration monitor for identification of dangerous situations
Course control mode for automatic drift compensation
Approved as part of a track control system in combination with several ECDIS
Approved for high speed crafts
---
Caractéristiques techniques
Alimentation : 24 V
Etanchéité : 56 IP
Taille écran : 5,7

---
---