Furuno
About Furuno
FURUNO France and Italy are subsidiaries of FURUNO ELECTRIC CO., LTD, The leader in marine electronics. Present in America, Europe and Asia, FURUNO has 24 subsidiaries, 4 service centers and more than 45 national distributors around the world.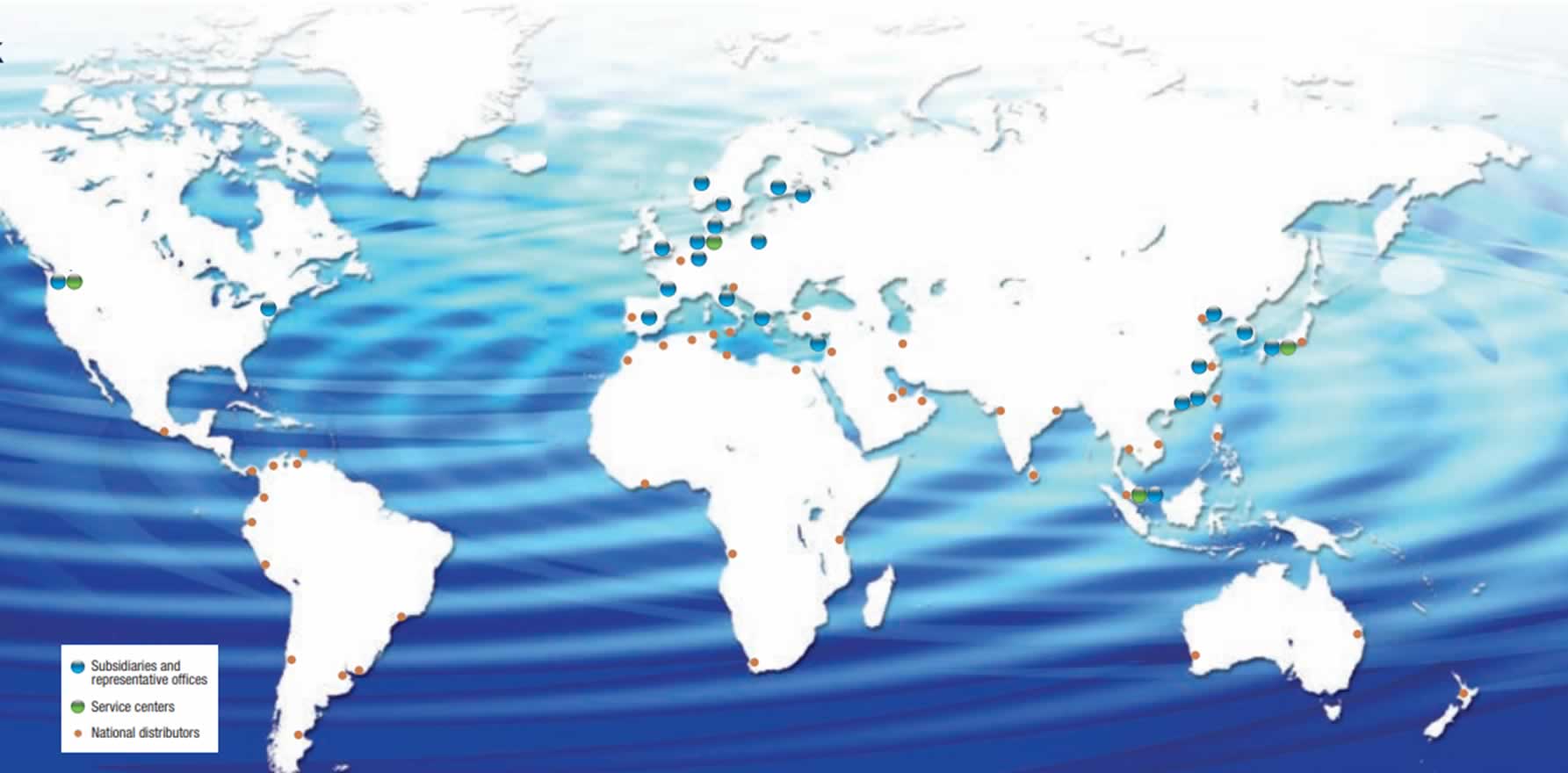 KEY DATES
1938: Mr. Kiyotaka FURUNO founds FURUNO ELECTRIC SHOKAI LTD, in Nagasaki, Japan
1955: FURUNO becomes FURUNO ELECTRIC CO. ; LTD
1961: Development of the first transducer in the world
1965: Development of the first recorder in the world
1972: Received first NMEA award for best product
1986: Development of the first bird radar in the world
1989: Creation of the FURUNO INT Center
1990: Creation of FURUNO France SAS in France
2001: Development of NavNet series
2006: Development of the FCV-620 fish finder
2014: Creation of FURUNO Italia SRL
2016: Creation of FURUNO China CO. ; LTD
2017: Creation of FURUNO Panama, S.A.
2018: Furuno Sensors Win Multiple "Product Excellence" Awards at NMEA 2018 Conference and Exhibition
---
HistoirY
In 1938, Kiyotaka Furuno founded FURUNO ELECTRIC SHOKAI LTD., the predecessor of FURUNO ELECTRIC CO., LTD. While handling the works of out?tting electronics onboard vessels, he felt a strong urge to modernize ?sheries, which led to his venture into developing ?sh ?nders. He successfully commercialized the world's ?rst practical ?sh ?nder in 1948.
In 1972, FURUNO was awarded the NMEA (National Marine Electronics Association) Best Product Award in the ?sh ?nder category in the US. FURUNO established its ?rst overseas subsidiary in Norway in 1974, which was followed by the establishment of subsidiaries in the US (1978) and the UK (1979), foreshadowing its full-scale entry into the international business arena.
FURUNO became listed on the Osaka Securities Exchange in 1982. Based upon technological pro?ciency gained through its involvement in the ?sheries industry, FURUNO ventured into other maritime market sectors such as merchant marine and recreational marine sectors, truly becoming a total marine electronics manufacturer.
Utilizing its own ultrasound and radio wave technologies, FURUNO started making inroads into the ?elds of healthcare as well as Intelligent Transport System (ITS).
For maritime market, FURUNO had developed navigation system products, such as Integrated Bridge System as well as network-compatible NavNet. In addition, FURUNO entered into solution business utilizing satellite communications services and others.
---
OUR missions
FURUNO manufactures INS (Integrated Navigation System) ARPA, RADAR, ECDIS, GMDSS communication equipment, satellite communication system and other products for merchant marine, to contribute to safe and efficient navigation and ensure a global after sales services.
FURUNO provides a variety of navigation and communication equipment for work boats operating in rivers and bay areas, success of shore-oil-drilling platforms, tug boats at port area, offshore supply vessels, coast guard, government, surveillance and security vessels...
FURUNO Electronic products are used on all pleasure crafts (from small leisure boats up to and including yachts and mega yachts) and are valued for their high quality and simplicity of the user interface.
FURUNO has been contributing to the efficiency of commercial fishing in the world with the development of a wide range of electronics products including echo sounders, sonar, current indicators and many other devices.
FURUNO France accreditated by the major Class societies, possess the flexibility to react quickly and efficiently in the shortest time possible. The top priority of our committed and skilled employees is absolute customers satisfaction. Our motivation comes through our strong identification with the special culture of FURUNO.
Sales persons and engineers with proven competences and extensive experience in providing solutions, are prepared to fulfill your requirement - technically and commercially. Advanced logistics ensure transparent and punctual delivery - especially in cases where time is crucial. Whenever new building or retrofitting of vessels, a good and reliable support is indispensable. This is to ensure that the right technically and economically decisions are made from the very beginning. Whenever you are working, we are available for you!
Sets in all French major harbors with dedicated engineers, our network is completed by carefully selected partner companies, extending our team and consistently be meeting your requirements. In order to ensure rapid intervention, FURUNO France maintains a large stock of product and spare parts. To guarantee good performance in the world, FURUNO has been structured with qualified service centers and with offices in direct support in the major ports. In this sense we see ourselves as a competent partner to ship owing companies and shipyards, with technicians with skills, certififed by Class Society, provider of services « Services and Testing Radio » and « Annual Performance Testing of Voyage Data Recorders - VDR ».
---
OUR valuES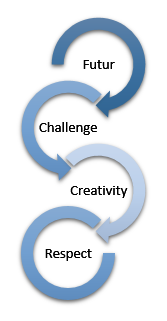 Moving forward to the future
By resolutely turning to the future and clarifying our ideal and our vision, we strive to achieve them.
Challenge the best
We seek to achieve the highest level of quality at all times in all our business activities.
Creativity
Since its inception, creativity has been considered our highest value identity. We will further strengthen our position in terms of creativity in all sectors of activity.
Sincerity
We are committed society with the utmost sincerity.